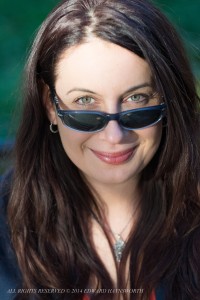 My name is Victoria Ordin. I'm a freelance writer and blogger who splits time between Los Angeles and Manhattan. A former Ph.D. candidate in English at the University of California at Santa Barbara, I attended Yale College, where I studied with tremendous literary critics and philosophers who influenced my approach to all forms of culture:  George Fayen, Carol Rovane, Paul Fry, John Hollander, John Rogers, David Bromwich, and many others.
My specialty was Romantic and Victorian literature and my unfinished dissertation explored George Eliot's roots both in British romanticism and German Idealist aesthetics. I studied Luigi jazz in Los Angeles as a teen in the 1980s with Hama and in 2011 returned to dance at Luigi Jazz Centre. While currently not dancing, I remain avid about fitness (swimming, weights, elliptical, and walking).
I was severely depressed a decade (roughly 1997 to 2009), with a year or two respite before 9/11. Much of the blog deals with my complete recovery from a decade of death and Dickinsonian isolation in Santa Barbara. I'm not Daphne Merkin: I haven't been in therapy for years, and summer 2015 marked 5.5 years off medication. I write about the depression in the hopes of helping others. Depression doesn't have to be forever. It wasn't, at any rate, for me. But I was at least somewhat depressed for the better part of two decades.
Another core aspect of my personal identity is a childhood embedded in the entertainment industry and law. My father was a federal bankruptcy judge and scholar. My mother was a prominent prosecutor at the federal, state, and local level as well as a partner in private practice for 17 years. The vast majority of my childhood friends were the children of highly successful figures in television and to a lesser extent film.
I attended St. Augustine (K to 6) and Westlake School for Girls (7 to 12). I graduated in 1990, the penultimate class of girls, and when not studying, danced and debated in state and national tournaments. I'm a registered Democrat but only really far left on social issues and only slightly interested in politics. Pop and high culture are my true passions. I love food, fashion, and jewelry and shop mostly consignment or designer resale.
I am currently a contributor to Cabaret Scenes. I'm an prolific Yelper (my handle is Victoria O.) with 550 reviews in three years. I don't tweet anymore, but love Instagram (@victorian_chick). You can find my past work on the Weekly Standard, Huffington Post, and the Patch.